About
We create content and consult for ambitious brand campaigns, digital first experiences and live entertainment projects.

With a uniquely design driven constellation of departments — D+B actively seek projects that integrate disciplines, creating exceptional technical solutions for compelling concepts in special event scenarios.
Having projected content onto some of the world's most iconic structures, including Buckingham Palace, The Guggenheim Museum and the Hoover Dam our goal is to partner with world-class brands, advertising agencies, PR firms, consultancies and event catalysts.
D+B are culture content driven partners, launching strategy, design and production to realize award winning interactive content.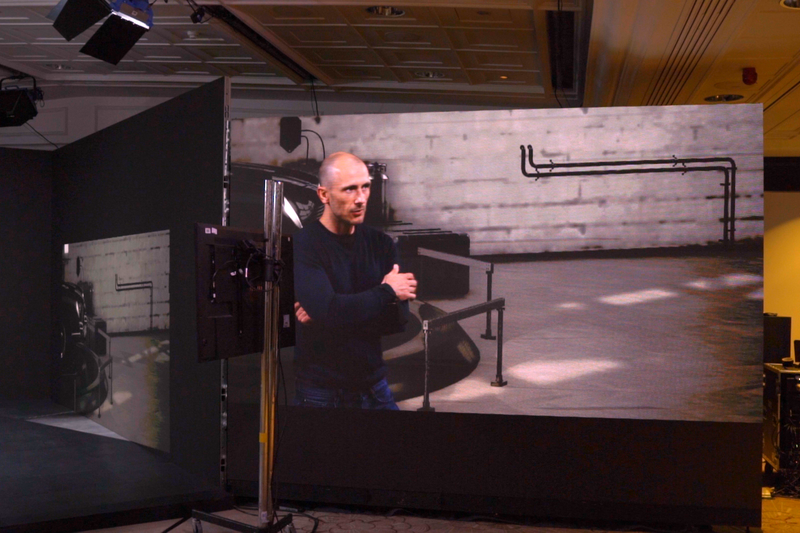 Director of Creative Workflows
Nils Porrmann
Having worked on many of the most impressive projection mapping projects internationally, on some of the world's most iconic buildings, Nils is regarded as one of the most knowledgeable and experienced technical managers for large scale mapping in the industry. Nils' attention to detail, as well as his unique and thorough technical approach, ensure that projects he is involved with are always perfectly executed.
Managing Director
Niall Thompson
A best-in-class digital collaborator and innovation-led creative producer — Niall has conceived, realised and elevated immersive, experiential projects for over a decade. Day to day he leads, inspires and manages a global team of creatives, producers, software developers and event coordinators both full-time and freelance.
Head of Motion
Dickon Knowles
Dickon has realised almost a hundred immersive theatre and narrative driven experiences as well as created artwork and assets for several public interactive installations. Most notably he has directed motion content for Fast & Furious Live, LinkedIn Talent Intelligence Experience, and various launches for the automotive industry. His personable management style, down to earth nature and animation expertise make him a great team leader. Dickon leads the 2D and 3D animation teams.
Head of Interactive
Ivaylo Getov
Ivaylo is a creative technologist who works with artists, institutions and brands to enable unique experiences that surprise and delight audiences. In his work he explores how technology and storytelling can come together in unexpected ways to bring people together.
Senior 3D Artist
Oli Soto
Oli is a meticulous senior 3D artist and animator. He has experience working with clients such as Fitbit, Delphi, and Ford on global campaigns and product launches. Comfortable working with a variety of cutting edge software including Notch, Unreal and Houdini, Soto is a leading creative on our most high profile projects.
Senior 3D Artist
Alec Strang
Alec is one of our leading 3D designers and specializes in creating landscapes for virtual worlds. With experience working with a variety of different applications including Notch, Unreal, Substance Designer and CLO, Alec has been an integral creative force on a number of our most ambitious and innovative projects.
Let's work together

Get in touch with our team